Discussion Starter
·
#1
·
I recently picked up a fairly clean 99M1, not a lot of use, has the original rear sight, missing the bullseye, but otherwise very good shape. It's pre-serial number and the barrel is stamped BK, so February, 1967. I ordered a bullseye and will eventually get that installed and the stock cleaned up, don't think I'll refinish. Being that old, the bolt wasn't able to be locked back and the front sight was the band style. After the use of a 1/4" end mill, a #31 drill bit and a 6-48 bottom tap, I can lock the bolt back and mount Tech Sights. The curve of the older barrel is a little different than the new Tech Sights, but some aluminum foil as a shim and some blue locktight make the front sight rock solid.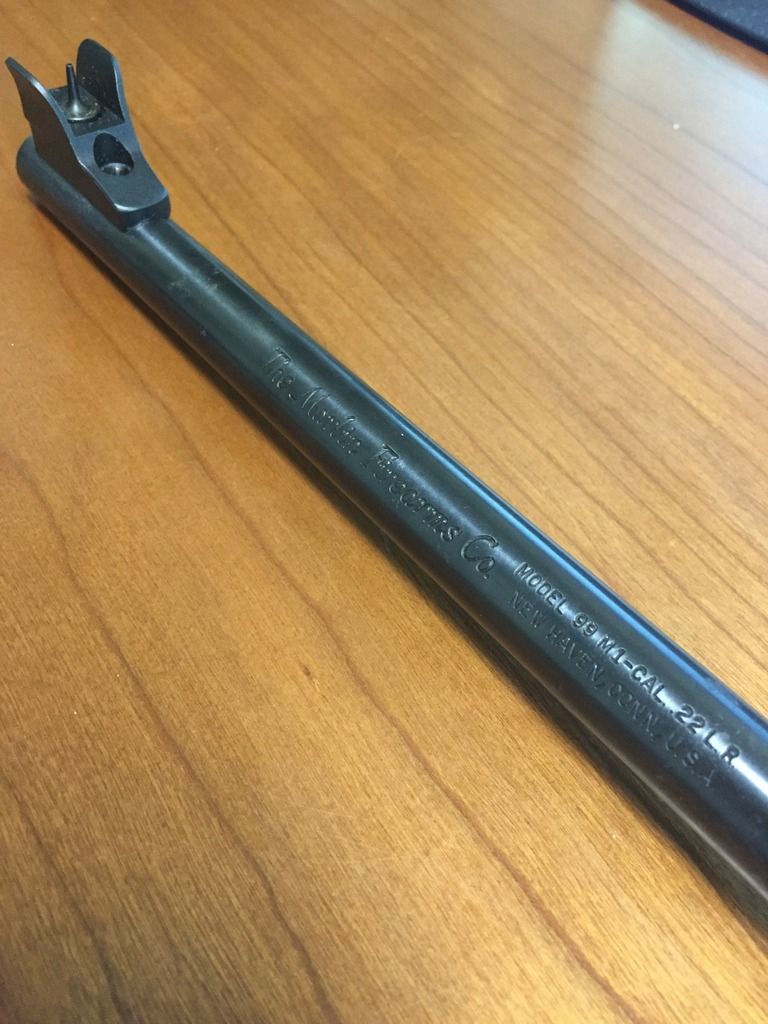 I have an action assembly for a '98 60SB with the LSHO but didn't have a bolt to fit it. I ordered a new bolt, but now find I need the narrower charging handle. I may go DIP for that. Additionally, the side plates of the older rifle are screwed in to be secured when assembling. The new action rests under pins, I may cut some cap screws and leave them installed as posts, need to check fit up. Lastly, the stock and trigger guard will need to be modified for the LSHO. Conversely, I could take apart the 60SB action and reinstall in the 99M1 side plates and leave out the LSHO lever.
Either way, I'll be left with a 99M1 with Tech Sights that can have the bolt locked back, with or without LSHO. My recent mechanical engineer graduate new hire in the office and mechanical engineering intern were interested in what I was doing at the drill press with a rifle receiver and barrel and then using a hand tap in our office.