It's been a long time since I've owned a lever gun. Last two I owned were Winchester Model 94 30-30 rifles. Really having a hard time between a 45 Long Colt, .44 Magnum, or a 45-70. The only caliber rifle I own currently of the three mentioned is my Remington / Uberti Revolving Carbine in black powder, with a replacement cylinder that will allow me to shoot 45 Long Colt.

I'm trying to decide on one of the two seen below.
What say you? All comments very much welcomed.
edited to add
- I love shooting 45 Long Colt, and have never shot a LARGE caliber lever gun. But I would love to have one.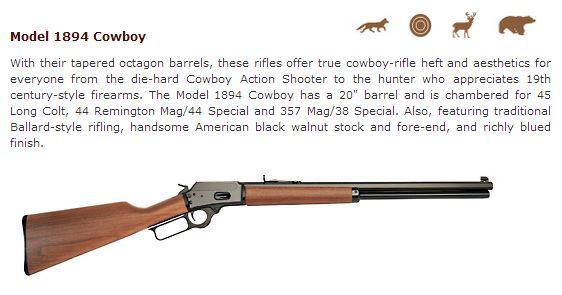 Would like to have the one below as well. Rossi 44 Mag.

Dang..... decisions, decisions!