Discussion Starter
·
#1
·
My Thunder 45 is a full size short recoil semi-automatic pistol manufactured by Bersa at the Ramos Mejia production plant in Argentina.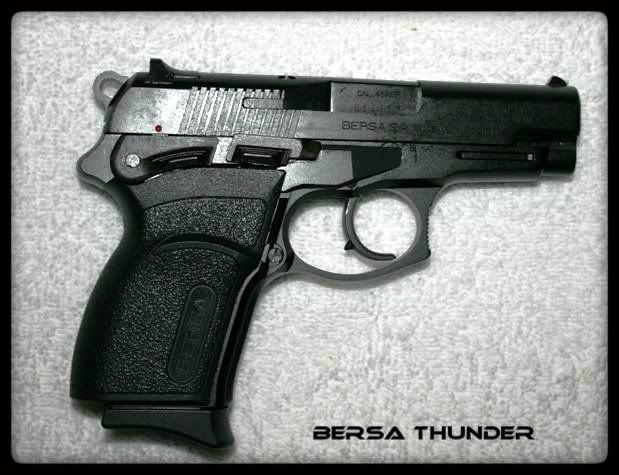 The slide and barrel are high strength steel and the frame is aluminum alloy. Available finishes are black matte, nickel, and a two-tone with a nickel finished slide and satin black frame. All the available finishing styles are non-reflective. The polymer grips are integrated "wraparound" style. The trigger is double-action for the first shot, single-action thereafter. The magazine is double stack and the slide remains open after the last round is fired. The magazine release button can be reversed for left-handed shooters and it has a "round in the chamber" indicator. It is one of the easiest, if not the easiest, semi-automatic handgun to field strip for cleaning.
The pistol features ambidextrous safety, a decocker activated by the safety lever, emphasized sights, combat trigger guard, an integrated accessory mounting groove in the frame (added after the year 2000), and a firing pin block.